Prescriptive Profits' Top Trends to Track in 2023
2022. It came, it saw and it conquered (but so did we). As we close the 2022 chapter, we look forward to beginning a new one: 2023.
Here are some of the top trends we expect to continue from 2022 or manifest during the upcoming year.
Trend 1: Uncertain Labor Market
Over the last few years, the labor market can be explained with a single word –  changing. Whether it be remote working situations, market conditions bolstering employee bargaining power, or "quiet quitting", flux has become the norm.
So how do you combat this as a business?
You enhance the worker's experience with your organization through thoughtful, meaningful work and take monotonous, repetitive work off of their plate. Repetitive, manual, "boring but essential" work kills morale in the workplace. If you can reduce or remove these tasks then you can focus your talent on high-value activities and improve employee satisfaction.
Competitive benefits, title and compensation are still priorities but if those are all equal then you should win out for talent by keeping talent engaged. If not, they probably were not a good fit for the role anyway.
How do you still get the repetitive work completed? (If you have been following along with our previous publications, you already know this. If not, here you go.)
You optimize your processes and then automate the tasks that can be automated.
Trend 2: Hyper-Personalization in outbound will win
With the continued advancements of sales technologies, the ability to "spray and pray" as a sales strategy has never been easier and so mainstream. With internet access and a sales tool, individuals can now send thousands of templated emails a day, flooding inboxes.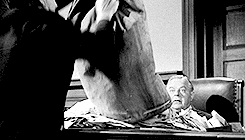 While reps on the ground have been moving away from this, it will continue to grow as more organizations move their KPIs away from activity-based to performance-based metrics.
So, on one hand we tell you to automate your processes, then on the other we tell you not to automate your sales outreach?
Automation is best used on repetitive, tedious tasks. Interacting with a prospect should be a unique journey for each prospect (so not repetitive) with the goal of solving their pain points and helping their organization in a timely manner.
Instead, the sales path in 2023 will focus on hyper-personalization, especially from a business sense. This can take many forms, from quoting the prospect or a team member in a recent earnings report or interview to interacting with a LinkedIn post or piece of content they have produced.
The opportunity is there and those who participate in the initial front-end work, reap the rewards on the back end.
Trend 3: Organizational Agility will determine winners and losers of '23
If next year is as volatile as we expect, the ability for organizations to adapt to change and pivot will be crucial to keeping up and getting ahead.
Businesses that are able to quickly and effectively assess their offerings, hone in on customer needs, and refine or develop new products or services to meet those changing needs will benefit most in the coming year. This strategy enables companies to create better experiences for their customers, build brand loyalty, develop new channels for capturing data, and be proactive about movement in their industries. Agility means resources are allocated more efficiently, leading to greater market responsiveness and increasing the bottom line now and in the future.
Companies should incorporate organizational agility into their operations if they want to have an edge over competitors in 2023.
Trend 4: Content creation will continue to grow 
How people are receiving and consuming information has changed dramatically over the past few years. Traditional mediums like TV and radio are being traded for streaming platforms that allow consumers to access content on their own timeline.
The way businesses produce marketing content is also changing. Every company is a content company, they just don't realize it yet. Prioritizing content production that speaks to the customer while teaching them about your business will improve the customer experience and grow your brand.
Content creation is so effective because it facilitates a company's creativity, engages with a large audience, and gives potential customers the opportunity to personally interact with the brand. Attention is currency, and companies that can capture attention with effective content creation will reap the dividends.
That's a wrap for 2022 from Prescriptive Profits! Thank you to all of you and may you and yours have a very happy holiday season!
And lastly, here is to a great start to 2023!
Let's get to work!
Prescriptive Profits #16